Currently viewing the tag: "Wolf's Ridge Brewing"
Podcast: Play in new window | Download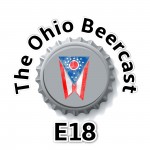 Well, episode 18 is here and it is hard to believe that we have been at this since March. The Ohio Beercast has Darrell and Ron talking about an Ohio local brewery fundraising campaign, beer saving the world and maybe a little religion. Dancing into dangerous waters we are this week, but you can also find out about some cool events going on in Ohio.
Events
Akron Zoo Brew: July 17th
Ohio Girls' Pint Out at Moerlein Lager House: July 15th
Elevator's Procrastinator Homebrew Competition: July 19th
Cincinnati Beer Run: September 27th
Heroes Brew: July 20th
Births
Hoppin' Frog Tasting: Akron – Open
The Brew Mentor: Mentor – Coming Soon
Anniversary
Blank Slate Brewing Co: Cincinnati – 1 year
Music

The Ohio Beercast intro
music has been supplied by